Aqua Note
Price £4.99
Everyone has their best ideas in the shower. This waterproof notepad helps to capture and preserve ideas before they're forgotten.
Great First Lines of Literature Coffee Mug
Price £19.66
Give the gift of literary inspiration this Christmas with this dishwasher safe mug. Featuring 24 opening lines of some of the greatest works, such as A Christmas Carol and The Adventures of Huckleberry Finn, this is the perfect gift for the literary soul.
The Creativity Hub Rory's Story Cubes
Price £9.73
90% of information transmitted to the brain is visual. That being said, give a gift that keeps giving. This pocket sized creative story generator encourages imagination, helping in the fight against writers block. The writer in your life will thank you.
Book Darts Line Markers
Price £8.50
Book lovers will love these page markers. These elegant, paper thin metal line markers are easy to use and an aesthetically pleasing alternative to highlighting, underlining and folding page corners.
Mobile LapDesk
Price £67.65
Multitaskers will love this light, durable and ergonomic LapDesk. Compatible with 11"-17" laptops, tablets and smartphones, the Slate Mobile LapDesk also provides room for a mouse.
Subscription to Audible.com
Price from £23.99
With the option to choose between 150,000 audiobooks, this is the ultimate gift for booklovers.
Fisher Bullet Space Pen
Price £14.99
​
Selected by Nasa decades ago as the Rolls Royce of performance writing implements, this pen is unrivalled in its performance. It works in extreme cold, extreme heat, underwater, over grease and upside down. On top of that, it will probably outlive you, with a shelf life of 100 years!
Zendure A2
Price £22.11
This is a genuinely useful gift for busy writers. Compatible with most smartphone and tablet devices, this battery pack is a lifeline for those that find their power levels dropping mid-afternoon.
Bibliophilia 2016 Wall Calendar
Price £13.46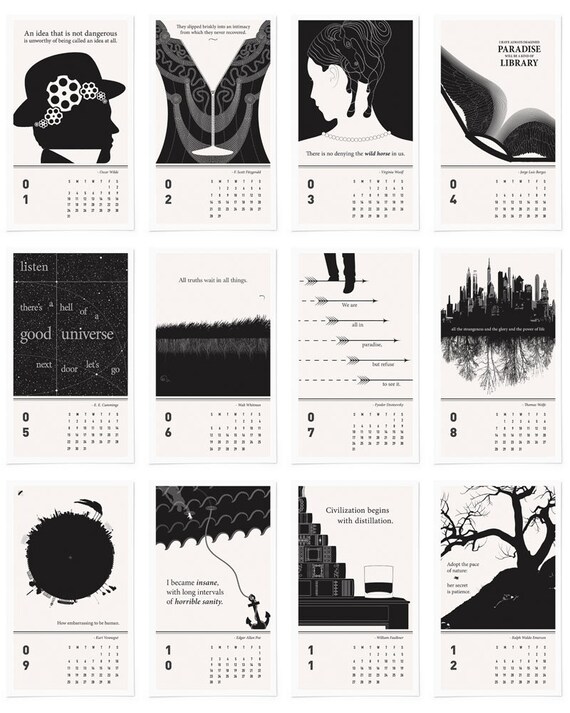 This calendar is another literary inspiration and perfect gift for writers, English majors, literature lovers and all who love books.